EPSON 18XL HIGH CAPACITY INK CARTRIDGES MULTIPACK ( T1811/T1812/T1813/T1814)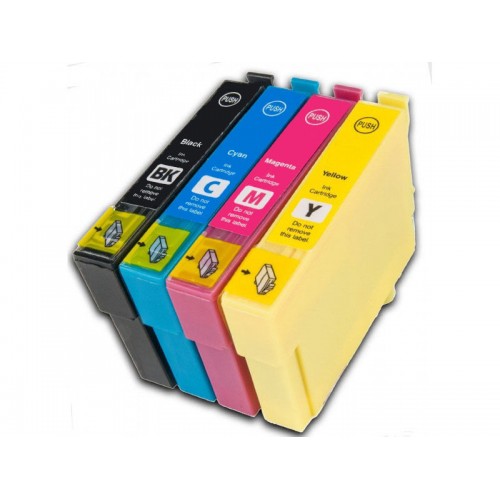 Epson 18XL Compatible Ink Cartridges Full Set

Content: 1xBlack, 1xCyan, 1xYellow,1x Magenta
18.2ml of Black Ink T1811
15ml of Cyan Ink T1812
15ml of Magenta Ink T1813
15ml of Yellow Ink T1814
Our High Capacity Epson Replacement Cartridges are designed to provide you with highest quality prints,offering great savings, without compromising on quality.
All Cartridges are professionally remanufactured using the latest technology under a vaccum, electronically and print tested ensuring the print quality is 100% before leaving the factory.
ISO 9001 Quality Certified
100% Quality Guarantee
Excellent High Quality Printing
All Prices Include Fast and Free Delivery
Excellent Value For Money Offering Huge Savings
All Cartridges Contain the Maximum Amount of Ink

Compatible with:

Epson Expression XP-30. XP-102. XP-202. XP-205. XP-212. XP-215. XP-225. XP-302. XP-305. XP-312. XP-315 XP-322. XP-325.. XP-402. XP-405WH. XP-412. XP-415. XP-422. XP-425.