Epson 18XL Yellow High Capacity Ink Cartridge ( T1814)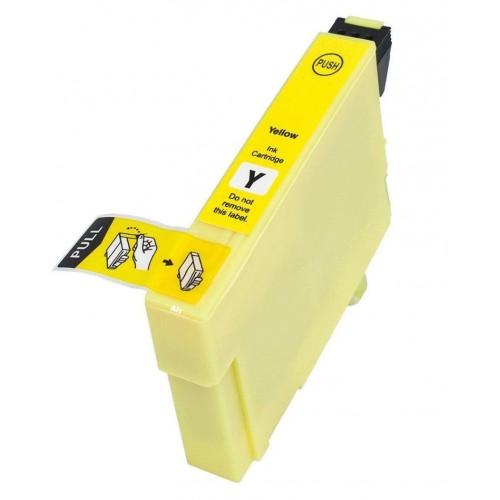 Epson 18XL Yellow Compatible Ink Cartridge
Content: 1x Yellow
15ml of Yellow Ink T1813

Our

High Capacity Epson

Replacement Cartridges are designed to provide you with highest quality prints,offering great savings, without compromising on quality

.
All Cartridges are professionally remanufactured using the latest technology under a vaccum, electronically and print tested ensuring the print quality is 100% before leaving the factory.
ISO 9001 Quality Certified
100% Quality Guarantee
Excellent High Quality Printing
All Prices Include Fast and Free Delivery
Excellent Value For Money Offering Huge Savings
All Cartridges Contain the Maximum Amount of Ink

Compatible with:

Epson Expression XP30. XP102. XP202. XP205. XP212. XP215. XP225. XP302. XP305. XP312. XP315. XP322. XP325.. XP402. XP405WH. XP412. XP415. XP422. XP425.